Trail running without limits
Trail Tops
Engineered for the toughest terrains, these highly-functional garments excel in any run, from demanding training to high-intensity racing, and tackle all weather conditions with precision multi-fabric design.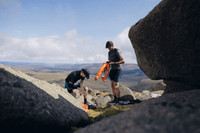 Trail Jackets
Crafted with cutting-edge, race-ready, ultra-performance wet weather fabrics, these jackets defy the elements, ensuring peak performance even when the weather plays its worst hand.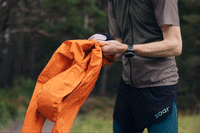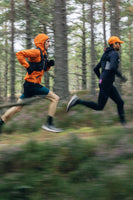 Trail Shorts
Combining durability, comfort, precise compression, on-the-go storage, and pack-free functionality. For assured performance on the rugged path.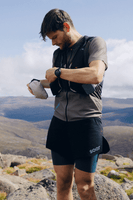 "When you are on the trail for a long time, the weather changes a lot. So, having versatile shorts makes a world of difference; the Trail Shorts perform well in all temperatures."
– James Turner, SOAR Race Team Athlete
Trail Accessories
Enhance your kit with essential finishing touches. Shielding against rain, sun, or cold, plus advanced compression for endurance on rugged terrain. Precision solutions for demanding conditions.