Exclusively for the SOAR Milers, The Miler 002, running stories through the SOAR lens.

Discover one of Tim's cutting-edge prototypes and a glimpse of a new product in the works. SOAR's Highgate Harriers contingent reveals a hidden 209-mile road relay in the Welsh valleys. U23 European 10,000m champ Alice Goodall shares thrills from the Night of the 10,000m PB's, and SOAR Race Team's James Turner conquers two key races in style taking down a course record on the way.
There is normally a big pile of prototypes and samples at home for me to test. Over the lastcouple of months, the pile seems to have got even bigger. This has beenexacerbated by the combination of hay-fever-induced asthma followed by a minor,but persistent, hamstring issue.

Anyway, what's in the in-tray? We have somenew men's and women's half-tights in development that will launch next year as part of the Protolab range. They use a brand-new class of woven material that has grippers and high and low compression characteristics woven into a single-piece fabric. This means we can make the half-tights, with a single piece of fabric,that is very compressive and supportive over the quads (to help minimise musclesheer) while having a lot of stretch at the hip (to aid mobility). They feel quite odd when you first put them on, but are outstanding when you run. As a bonus, the fabric looks quite different to normal fabrics with a complex woven-in jacquard design.

What's not to like?
There are plenty more things in development and I am also testing some brand-new super-light sunglasses, but I can't talk about that just yet.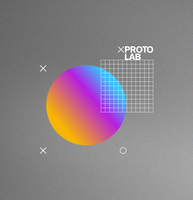 The two-day, 20 Stage, 209-mile road relay race you've never heard of.
When in early June SOAR staff members Lewis and Rob said they were off to do a race in Wales at the weekend no one batted an eyelid. When they left work on Friday evening laden with tents, sleeping bags and a food shop to feed an army, attention at SOAR HQ was piqued. 
Organised by Cardiff's Les Croupiers Running Club, The Welsh Castles Relay 2023 saw 66 clubs from across the UK embark upon 20 road stages from Caernarfon in the north to Cardiff in the south, across a scorching June weekend.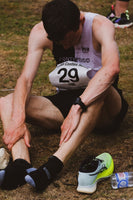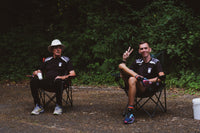 10 legs on Saturday took in the epic yet gruelling Snowdonia National Park. 10 legs on Sunday beginning at the crack of dawn in the race's mid-Wales overnight stop and campsite Newtown. Before traversing the Brecon Beacons and finishing by mid-afternoon in the Welsh capital. 
Though relay racing is not new – and its point-to-point variant is enjoying a renaissance – there's no event on these shores quite like the WCR. A vast convoy of mini-buses, cars and race infrastructure weaving its way from north Wales to south. All while some of the country's best runners – Olympians and Pro Ironmen among them – do battle on the asphalt. Think Tour de France Mountain Stage meets country-lane half marathon meets Speed Project. A heady mix of hard and fast road racing, stunning scenery, military-esque logistics and formidable team spirit.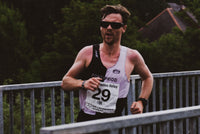 All teams must be entirely self-supported, no runner may run more than once, and time penalties and leg cut-offs are stringently applied. Fuelling, feeding, cooling and even marshalling are the collective responsibilities of all racers. The runners, officials, drivers, and support staff operate as a virtual self-sufficient entity. Leaving no trace but sweat on the road – and a host of Strava KOMs - behind them. 
The SOAR men were part of the Highgate Harriers team that snagged second place overall, 5 individual stage victories and the race's 'Kings of The Mountains' title. Not bad for a first attempt, and certainly enough to make them want to return for more.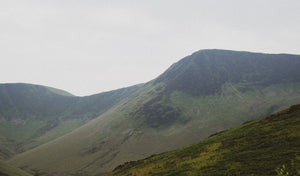 Alice Goodall at the NOT10,000's
Alice shared with us an exciting race report of this year's Night of the 10K PB's. She finished in an impressive time of 32:29:71, foreshadowing her later gold in the women's 10,000m European U23 championships.
May 20th,17:10, I arrive at King's Cross station after a leisurely start to the day consisting of a late breakfast and a trip to one of my favourite Edinburgh cafes for a mid-morning macchiato. This was far from the usual Saturday routine of an early wake-up followed by a track or grass session with the girls. After a good few double-checks of my rucksack to make sure I had all my race kit, I hopped on the train and left Edinburgh. Next stop, London.

Four and a half hours seemed to fly by, helped by the fact I was able to tune into the first races of the day and get a sense of the atmosphere I was about to be immersed in. One tube and a short walk later and I had arrived at Parliament Hill track. I knew the legacy of Parliament Hill for its brutal cross-country course, and now for hosting some of the fastest 10,000m runners in the world.

Stepping through the gates to the track, the excitement and nerves started to creep in, but I still had a good few hours till the big dance, so I collected my number, put my race kit on, and found a good spot to watch and cheer on the races. We needed to arrive at the call room 20 mins before the start time, but luckily there was plenty of space to do drills and strides, as well as go for a final pre-race toilet trip. I laced up my spikes and headed out onto the track for the final briefing. It was go time.
Like with many track races, it was a hustle and bustle for the first 400m as people sorted themselves out, found their rhythms and formed small groups of fellow similar-paced women to run with. These groups, filled with your competitors, become your allies. They push you to stick to the pace and by working together, this somehow becomes a much easier task. Everything felt easier when in the group.

The laps ticked by, and I slowly began to progress through the group until I was running alone. Had I made I mistake, I thought to myself. I felt good and like I still had more in the tank, so hopefully this decision wasn't a mistake. The next step was to catch the group ahead if I could. I recognised some of the women in that not-so-distant group, women whose level I aspire to. be at, and now I was going to be running with them!

One kilometre to go, the laps were starting to bite, but I hung on, inspired by the women around me and the crowd growing louder and louder with every lap. I could tell Mizam Alem Adane had just crossed the finish line from the sudden burst of heat from the flames as I ran on with two laps to go, she hadn't quite lapped me twice!
The final 400m was always going to hurt, I would almost be disappointed if it hadn't, but the roars from the crowd kept me going and I dug deep to find the energy to kick on down the home straight, dipping just under my target time of 32:30.

I was both ecstatic and exhausted as I lay on the track with the rest of the field, we had all given it our all. Post-race hugs and chats followed, before a cool down around Hampstead Heath and quickly jogging back to catch the last few laps of the men's race, soaking in the atmosphere all over again. The Night of the 10000m PB's truly is a festival of running and I can't wait to return next year to do it all over again.
James Turner: South Downs Way 50
James Turner of the SOAR Race Team recently completed two key
races in his season, 10K on the track at the Night of 10K PB's, clocking an
impressive 30:51:52 and a week later took down the course record at the South Downs Way 50K in a rapid time of 3:21:23. He spoke to us about how he approached training simultaneously for the two races.
I had two target races during this build-up: the 50K and the Highgate Night of the 10,00m PB's, just a week apart. Preparing for both simultaneously wasn't without its challenges. 
To prepare for these races, I did two sessions a week with my training group (AB training group), where we focused on 10K specific work e.g., 8 x 1k or 4 x 8min. Steady-paced trail runs on Thursday and easy Sunday long runs on the Downs filled my schedule. On average, I was logging about 95 miles a week, down from my last road marathon block, where I was at over 100 miles with a peak of 120. This drop in volume allowed me to feel fresher for the sessions. 
A key session in the build-up was a full course recce of the 50k route about 5 weeks was a great confidence boost in tackling the course. I began this block, following on from a road marathon PB in Valencia which was a solid base on which to begin 50K training. I also ran the Moyleman Marathon at the start of the build – a local trail marathon that covers some of the 50k course.
To supplement my running, I did regular cycling sessions on Zwift, and two weekly strength and conditioning workouts, focusing on muscular endurance and heavy lifting. 
As for my racing strategy, I approached it the same way I would a road marathon. I had a target time in mind and knew the splits needed to achieve it. I drew on my experience pacing local trail marathons, accounting for the hills and runnable parts. All the Thursday runs covering various parts of the route filled me with confidence on race day.
During the race, I avoided the temptation to get pulled into racing the competition early, instead focusing on locking into my target pace. I settled into 2nd place maintaining my pace well, until the opportune moment to the lead, which happened around the 20-mile mark. I pressed on and felt strong
right to the finish. 
A key ingredient to the day's success was the execution of my nutrition plan, ensuring I took on 90g of carbs per hour, facilitated by the storage functionality of the SOAR Trail Shorts. Familiarity with the course was also crucial and played a role in achieving the course record.
Mileage is king, of course, but my biggest takeaway from this block was learning how to be restrained with the length of my long runs. In the
past, I've too often pushed the distances which has hampered my recovery and ability to hit a quality session days later. Finding the optimal mix of volume, intensity and recovery is a constant learning process in this sport. Striking the balance of knowing when to push it is key – and something that requires taking a birds-eye view of your training - something I'll be mindful of in future training.
You can keep up with James logging big miles on the South Downs via Strava and follow him on Instagram. 
Exclusively for the SOAR Milers, The Miler 001, running stories through the SOAR lens.
You can find a race report from SOAR Race Team athlete George Schweining , as she moves up to 7th on the UK all-time marathon rankings, a deep dive by Tim on his favourite products from this winter, Rob shares a look-back to a seminal UK fell race and Jacob Allen of the Race Team, who's been in great form, talks training with us.
The two garments I have enjoyed most this winter are the WoolTech Trail Top and WoolTech Tights. If I had to pick only one, it would be the Trail Top. Although the top is designed to work with a hydration pack, it is also a brilliant garment to wear for everyday cold-weather running. The close fit and snug hood make me feel sleek and fast every time I put it on. The performance of the wool-faced stretch nylon is incredible – it just works over wide range of temperatures and feels luxurious against the skin.
I have particularly enjoyed it, along with the Wooltech tights, on my longer threshold runs. When worn without a pack the thinner, abrasion resistant, chest panel helps to keep the core slightly cooler than the rest of the torso and arms - perfect for higher intensity winter workouts. As a bonus a number of very successful trail runners have raved about it. Indeed, it was worn by Jon Shield, along with the WoolTech tights, as he shaved two hours off the course record at the 2023 Winter Spine Sprint. Obviously, 'Sprint' is an interesting descriptor for this brutal 48 mile race.  
The Three Peaks Fell Race, 1976 Style
Head of Marketing,  Rob Wilson
Stories from the annals
"In an age where we're spoiled for first-class video content from the trails, I enjoyed this throwback from when times were, well, different. The Three Peaks Fell Race was in many ways the precursor to a lot of today's popular trail races, and to this day remains charmingly idiosyncratic. It's certainly on my 'dream' race list."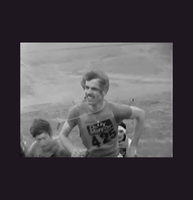 George Schwiening, SOAR Race Team Athlete
Women's SOAR Race Team member George Schwiening recently completed Valencia Marathon 2022 in 2:26:28 placing her 7th on the all-time UK women's marathon rankings. Exclusively for SOAR Milers, here is her race report.
Though a great experience with no regrets, my Commonwealth Games marathon was hilly, hot and far from a PB course. I was looking forward to the flat, fast conditions of Valencia.

The day before the marathon is never fun, full of nerves, uncertainty and wondering whether you have set enough alarms for the morning. My body and brain were well aware of what I was going to ask of them, and the effect it was going to have: leaving me an apprehensive, hobbling mess.

On the morning of the race, after a breakfast of coffee, hot cross buns, and chocolate, I walked to the start with some goosebump-inducing company, including World and National record holders, and Olympians. In the call-room area, I got talking to another female runner. I love the nervous pre-race chatter - there is nothing more reassuring than being reminded that everyone is in it together. I later realised I was speaking to the legendary Catherine Bertone, who ran a Masters World Record of 2:28:34 at the age of 45 in 2017. Inspirational is too small a word. She went on to run a 2:34:14 on the day. 

After a quick jog around the car park, applying vast amounts of Vaseline, tying and retying my laces countless times, it was time to head up to the start line. My target pace, set about a week before, was intimidating (at least for me at 3:28 mins per km). Three things were clear to me in that start pen: 

It was going to be a tough day whether I held the pace or not.

I was desperate for a successful 'cash-in' of all my training. 

I had made the choice to do this, with all the associated risk and pain. It was both completely optional and the ultimate privilege. 

The gun went off at 8:15 am sharp. Time to run. Everything started as well as can be expected for the first kilometre, but 2 km in a dog ran into the road, heading straight towards me, stopping directly in my path. With less than a metre to spare we passed and full-panic mode was averted. I had trained for many eventualities but not for a run-in with a dog.
I got down to my target pace, checked I was drafting nicely, kept close to the racing line and 'zoned-out' from what was going on around me. Other than trying to avoid any stress at the water stations, I don't remember much. I do remember crossing the halfway timing mats and feeling pleased that I was on pace. There is often some GPS error in Valencia so having concrete confirmation was a nice boost. 

I have raced Valencia several times, but I have never been relaxed enough to soak up any of the city as I ran through it. This time however, I remember seeing the beautiful buildings in the old town in the second half. It really is a great city, particularly with the lovely soundtrack of local spectators shouting "Vamos Chicas!" and the cheers from my boyfriend who was doing an interval set to spot me at least five times. 

At around 37km my mind turned to the steep ramp from the road down to the dry riverbed towards the finish line and I couldn't help worrying that my day might be ruined by cramping up or falling over on the ramp. The last 5km involved slightly more frequent checking of my watch and being disappointed at how slowly the metres were ticking by, but significantly better than Valencia in 2019 when my confused brain thought a marathon was 41km. It was very upsetting to discover an extra kilometre hiding at the end of a maximum effort marathon.

The descent of the ramp was uneventful, and I crossed the finish line in what felt like a lifetime later, stopped my watch and immediately felt overwhelmed. I had executed what I set out to do - and that isn't ever a given in the marathon. 

Strangely, it isn't the finishing time that I am most pleased with but instead managing to set out at the pace that my fitness had indicated. Without having committed it would not have happened. I'm happy and relieved that I had the confidence to execute it. 

The next day I had optimistic plans of a sea-front bike ride, touring the old town, visiting museums, and perhaps making use of the hotel pool. In reality, I lowered my post-race celebration expectations and we made it to a lovely restaurant for a tuna steak and cocktails. At the finish line, I forgot to collect a race T-shirt but the race organisation are kindly posting me one all the way to sunny Cambridge. I'm very much looking forward to putting it on and never taking it off.
Jacob Allen, of the SOAR Race Team and Highgate Harriers, has been in fine form of late, snatching the club record 10K recently at the Valencia 10K in 28:45. We recently caught up with him for some of his choice musings on training: 
What's your general philosophy on training?  
JA: The expression, 'go easy to go hard', is now widely used by distance running coaches when giving their athletes advice. In reflecting on my own training, there is no truer statement and I guide my practice each week around this. I am not shy of substituting a long run for an easy run if my legs are feeling the effects of training and likewise, I won't hesitate to drop down to one session in a week if my body is telling me it needs to stick to easier days of running. You are your own science experiment.  
It is imperative to have the willingness to accept that to run your best, it may take weeks, months and yes, years! Over time, you will greatly improve your ability to know exactly what training adaptations need to be made based on what your body is telling you. An experienced coach may help. It is on you to shoulder the responsibility of accepting the long game though.  
"It is imperative to have the willingness to accept that to run your best, it may take weeks, months and yes, years"
How do you fit work commitments around training?  
JA: Find a system that suits your lifestyle. In my case, given that I work on my feet for large parts of the day, I opt to run first thing in the morning and tend to do longer runs most days, as opposed to doing double runs. To support this, you will have to nail your routines around your working day. Don't underestimate the positive impact building in small habits can have on your routine. For instance, if you want to run after work, have your kit and nutritional bits ready. There is a lot of great information out there to support your running, so do your research, be patient and moderate your training effectively.  
And lastly, could you tell us about a go-to work out for you.  
JA: A staple session of mine I often go to, is a fartlek of 1min on / off reps, at varying paces for 20ish reps or so. I find this is a great one to do solo, as you don't have to psyche yourself up for it too much, and you can also control intensity depending on how you're feeling on the day. Runners far too often get bogged down in structured work, we could all benefit from running more playfully, with efforts to feel.