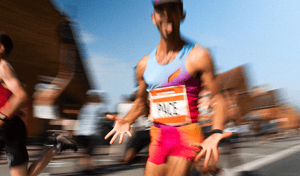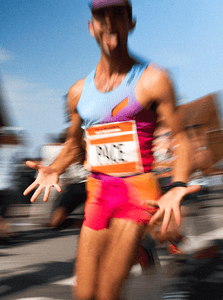 Explore the pulse of CPH Half Marathon with SOAR Race Team athletes, Jacob Allen and Jonathan Escalante-Phillips. Both using the opportunity to pace the elite women to tune up ahead of key races. Photographer Simon Nieves captures their focused effort through the city's fast-paced streets.
Words: Jonathan Escalante-Phillips
Photos: Simon Nieves
Elite pacing.
This was my second time pacing a major city race. I was more prepared, expecting the unexpected and excited to see what exactly the organizers had lined up for Jacob and me.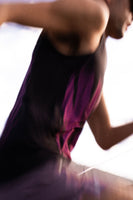 Arriving on Saturday meant I had plenty of time to sort out practicalities and find out what the job was. Once ensconced in the TARDIS-like Hotel Østerport, I sorted my items for the next day. I immediately relaxed; I had forgotten a gel for the next morning. If this had been my race, I would have been totally kicking myself, but knowing that my pacing job was unlikely to be on the limit, I was more relaxed. Having said that, when I saw there were some gels in the 'goody bag' packs we got, I did breathe a sigh of relief.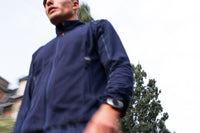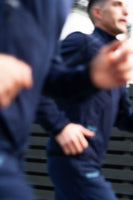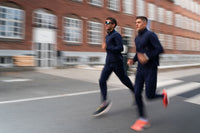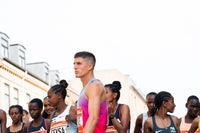 The evening meal beforehand put on by the hotel was simple but delish fare. Plain pasta, rice, chicken, and some nice sauces. Interestingly, a number of the top elite athletes still had a lot of salad on their plates, which surprised me. Plenty of carbs too.
Jacob and I initially thought we may be both pacing the front lead group, but it became apparent that some changes had been made. Jacob was to take out the leading group at 65:30, but the Norwegian star Karolina Grøvdal was to have her own pacer—me—at around 66:40. Another pacer, Joe Wigfield, a talented 1500m runner from the UK, was also involved with another group. I never got the chance to ask what determined how many pacers and pacing groups there would be. One for the next time.
Bedtime saw the three of us cosily tucked up in a room with bunks, which was a bit of a squeeze, but we seemingly slept pretty well.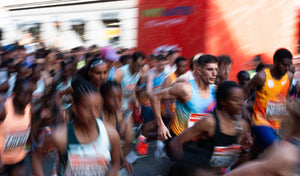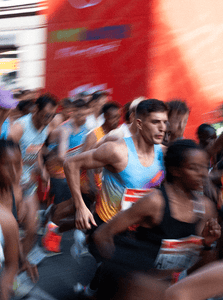 Breakfast in the morning was the usual runner's gutting experience. Plenty of yummy food but only a limit to what you can consume pre-race. At least for a half, and with a considerate 11:15 start, there was enough time to down 3 small cinnamon buns... or was it 5....
Due to the time pressures and high stakes of elite racing, we all had to jump on the bus at 9 to get to the holding room near the start. We then had 2 hours to do any general prep: down a coffee/red bull/last-minute snack and then limber up with a short jog and plenty of drills and strides like normal.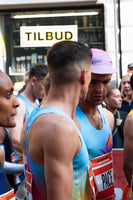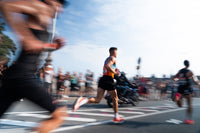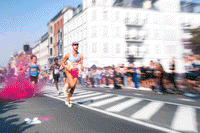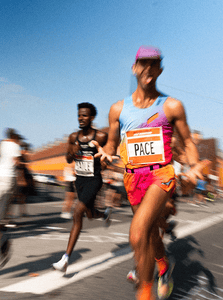 At 11:00, we were walked up slowly as a group. It really was like herding a bunch of school children to the start, with certain athletes being given instructions about where to stand and even what to say at the finish when they won. Which was perhaps a little presumptuous, I thought.
It's always a bit nerve-wracking at the start line, but as a pacer, the emphasis was more on thinking about how to get out cleanly but not
too fast. The key I found was to stick wide but not right on the edge to allow people desperate to get fast. It's always a bit tricky with the elite women as the faster amateur men come through, but a few bony elbows did the trick.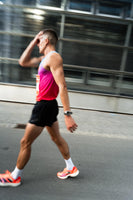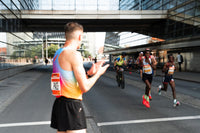 I found my target, and we quickly found our rhythm and pack to go with it. We clocked away at 3:10/11/km or 5:08/10/mile, with me dashing off at water stations at intermittent intervals to see if Grøvdal wanted any (the day was swiftly heating up).
Many runners had set off too fast, and from about 6 miles onwards, we were only passing other runners. At halfway, I checked in to see if she wanted to push on (something she had indicated might be the case), and she said to keep it as it was—fine by me!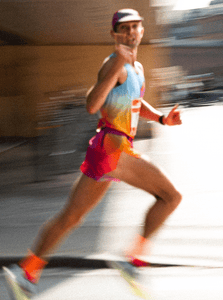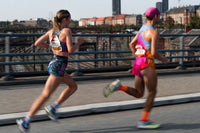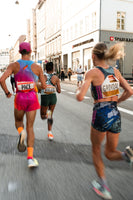 At 18 km, I decided I'd go the whole way. The race had thinned out, and she was running solo by that point. I know that different pacers have different styles. Some stay mute with their charge, and others, like me in this instance, increase the crescendo of our motivational shouts of "yes!", "come on, we've got this", "just focus on me", etc. I guess it worked. Grøvdal came through in 67:34 for a big PB and a National record.
Job done.